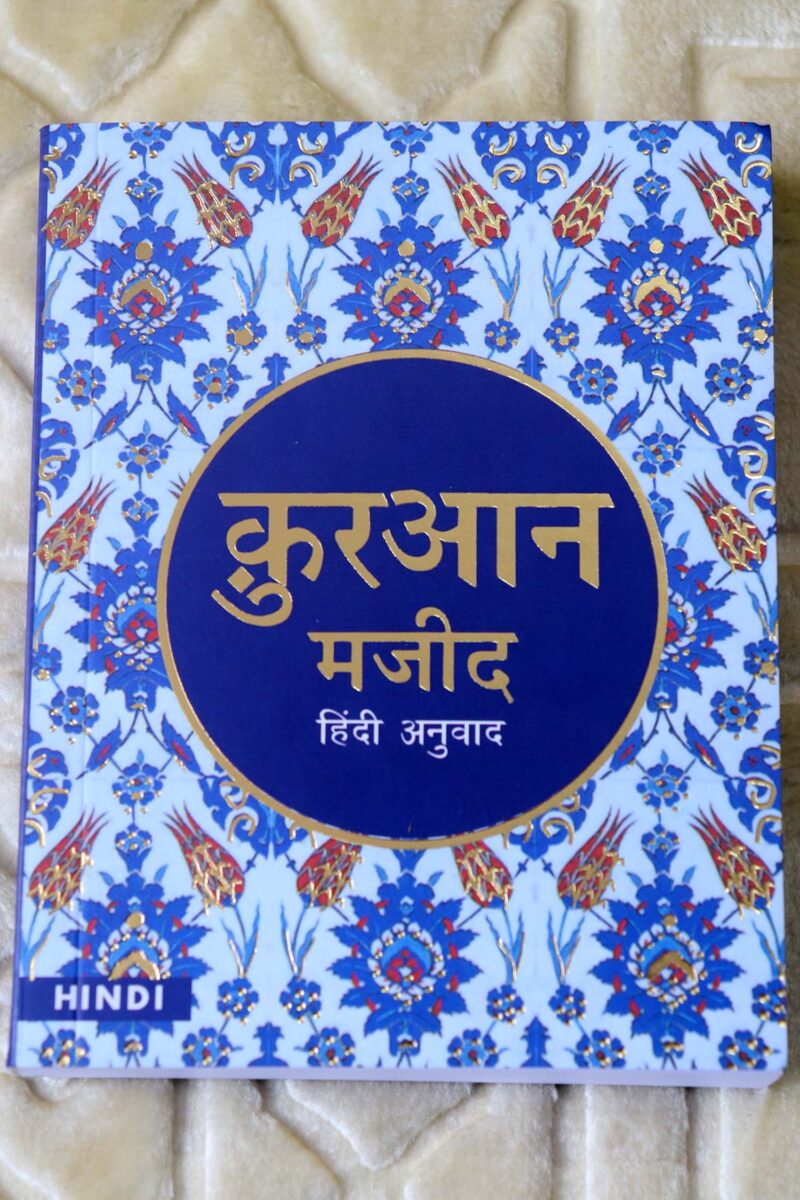 FREE Hindi Quran
₹119.00
In collaboration with a Quran distributor, we have posted Quran translations on our website in 4 major languages – Hindi, English, Marathi, Gujarati. The price you are paying for the product along with shipping is the total amount of shipping for this particular copy as we can't increase the shipping cost from our standard price (50/- for Mumbai, 70/- for cities outside Mumbai & 80 for Jammu & Kashmir).
This particular copy of Quran weighs 1kg and it costs us approx 199/- for shipping. (or more in a lot of cities). So the total amount you will be paying if you're ordering in Mumbai would be 169/-, for cities outside mumbai would be 189/- & for J&K would be 199/-
This is totally a non profitable initiative and our main motive is for everyone to understand the message of Allah!
In stock
Only logged in customers who have purchased this product may leave a review.