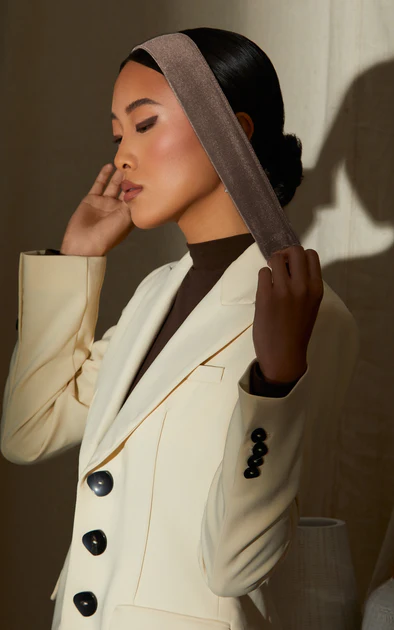 No-Slip Hijab Headband
₹299.00
Our New No-slip Scarf Headbands are curated especially for maintaining your style without the hassle of readjusting. Featuring an adjustable Velcro band, making it easy to put on and adjust to the perfect tightness. This piece features a Cotton Velvet blend providing just the right amount of grip to your scarves, ensuring even the most slippery fabrics stay in place with ease.
This piece is a perfect companion to Square Satin or Chiffon fanatics alike. It's all in the name – our No-slip Headbands can keep your style in place day in and day out.
Only logged in customers who have purchased this product may leave a review.