Selecting the colour Hijab to wear can be a task every day & in winters it just gets more confusing. Finding trendy hues to embrace the winter season aside from the classic & keeping your style fresh even in the chilly weather can get quite confusing. To begin, you must select which hijab colors suit best to your skin tone, then choose a hijab colour that you like and attempt to match it to an important item of your outfits like your cardigan, coat or boots.
The good news is that black hijabs are no longer popular this season & the hues are rebelling this year. By using a vibrant colour scheme, you can forget about the gloomy sky. Those who are more particular about dressing up will also take pleasure as there's always a colour to suit everyone's preferences!
Most businesses and designers release seasonal hues throughout the fall and spring seasons, and your hijabs are no exception.
So We've gathered some of the best winter-inspired colours for your hijabs to match perfectly with your lovely winter outfits.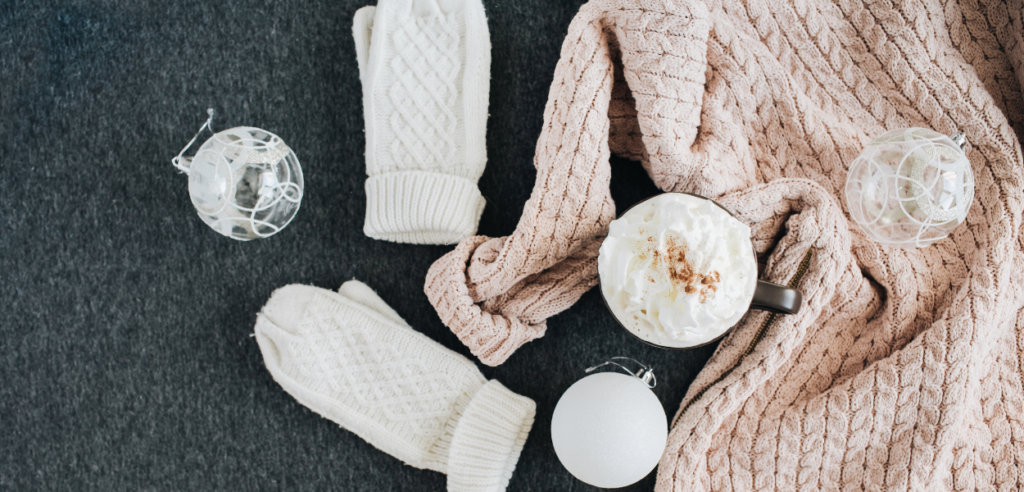 Hues of dark and light honey
Unlike the typical honey-colored hijabs you might find online, our cult-favorite premium honey hijabs are ultra-soft, easy to wear, and long-lasting. The bright sunshiny colour is the only energizer you'll need in this laidback weather. Its robust and rich qualities make you feel energized and happy throughout the day. The bright golden yellow tone of our quality cotton hijab and pleated glitter hijab adds a little bit of fun to your typical winter hijab style & is a must-have for your hijab collection.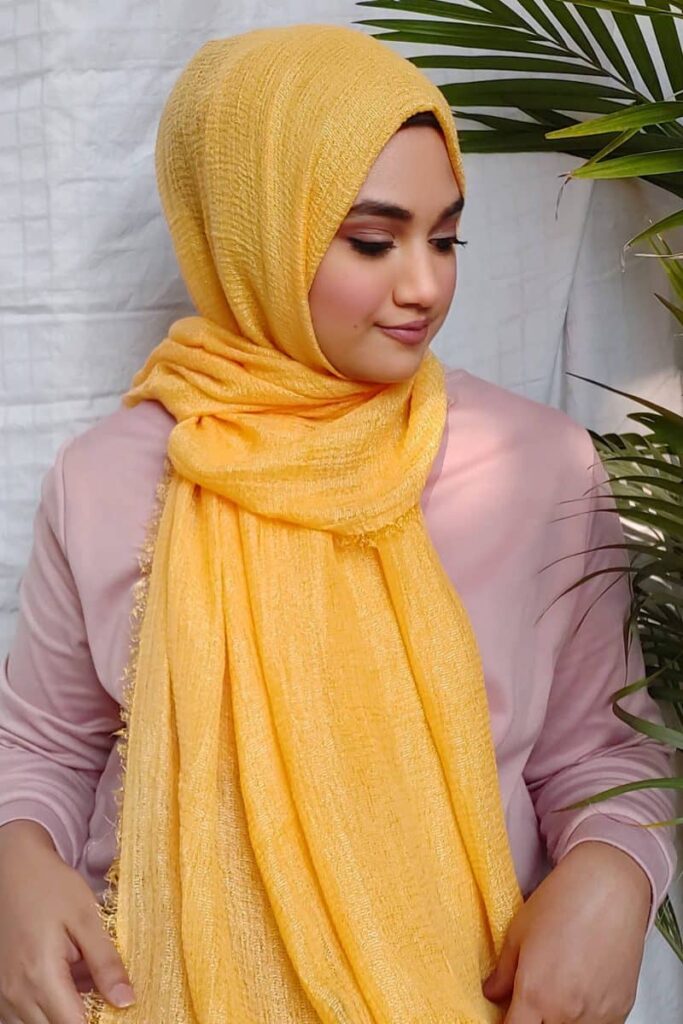 Hues of blue
Topping our list of hijabs this winter, our signature chiffon and georgette hijabs in the shades of blue are light, easy to maintain and crisp giving you a flowy & comfortable feel. Our hijabs feature deep shades of blue and a unique light blue that you will fall in love with instantly. Navy blue luxury hijabs and pleated hijabs are one of the easiest colours to sport in cold weather. It can be categorized as both a bold colour and a neutral colour at the same time. The powdered blue shade is also a great choice, it's the ideal balance of subdued and frosty design for your winter hijab wardrobe. It also serves as a reference for the clean, fresh sky that marks the season's transition.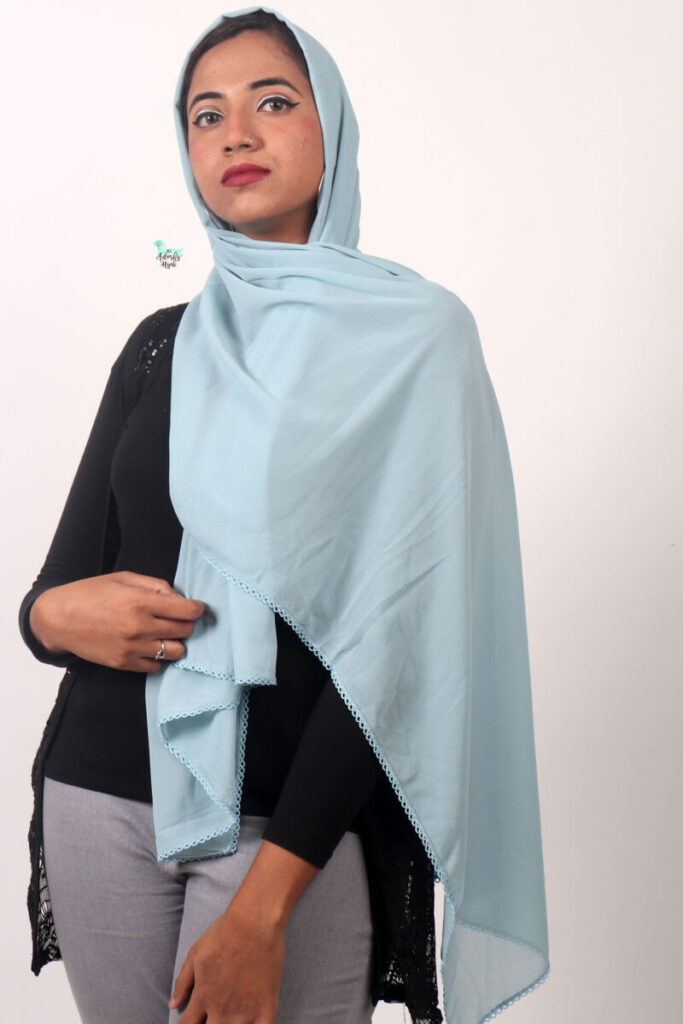 Military Green 
When most people are tired of black and blue, they turn to green as their 'other' neutral. Military green seems easier to pair with and the new 'neutral' too. We offer premium cotton, pleated cotton and georgette hijabs in the comfy and easy-to-handle military green colour to style your everyday look. It'll help you stand out in a subtle manner this season, and it's perhaps just as adaptable as a basic black or blue hijab. The military green brings a touch of uniqueness and character to your casual outfit since it effortlessly combines with most winter colours to make the perfect combination.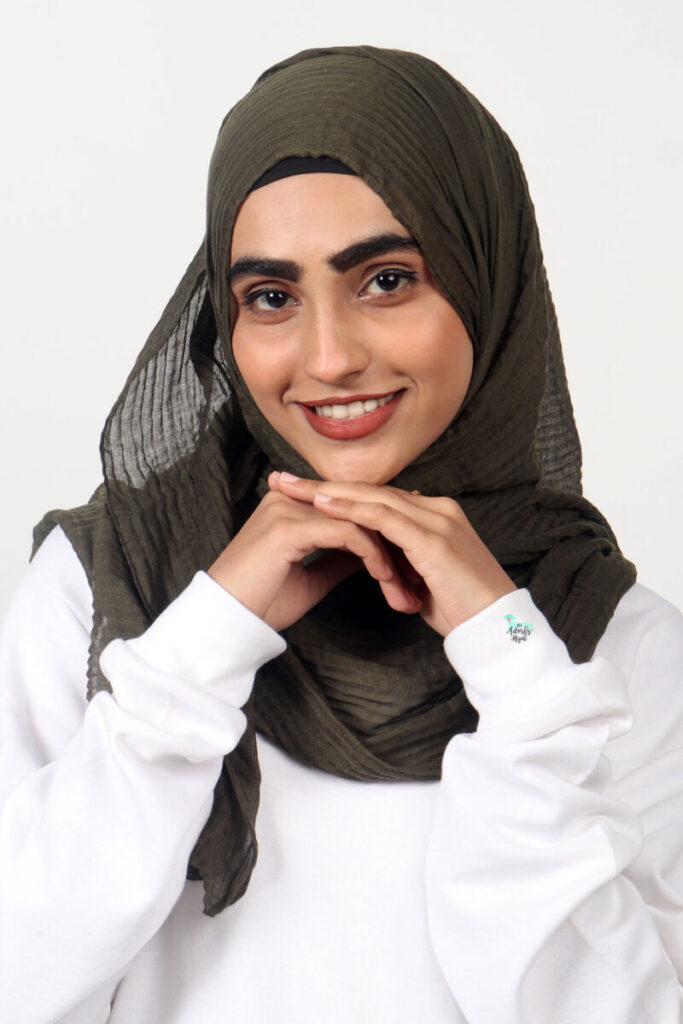 The ever Classy Wine
The sultry, dark colour has taken over the streets, and now is the time for you to join in as well. Our wine red premium cotton hijab adds the just enough tone of class & richness to meet your winter hijab needs. You can always rely on the wine red hijab to add some richness and depth to your outfit if you can't find anything else! 
Lovely shades of Cocoa
When it comes to winter, the warm breeze & the lazy weather who doesn't think of hot cocoa with marshmallows or brownies (Yum!). But enough about food. Brown is a colour that evokes thoughts of warmth, comfort, and security, as well as strength and dependability. Our cocoa crinkle hijab blends seamlessly with sun-kissed skin tones. With cocoa brown, our neutral tone-loving hearts couldn't help but add something a bit more earthy to our hijab line for you to style.
Trendy Teal
This vibrant hue will dazzle everyone in the room because it doesn't require any artificial effects to shine. Teal is appealing on all skin tones and can be worn throughout the year, however it's just the perfect colour for winters. Teal is a bold colour that is a popular pick throughout the cold season and beyond. Our teal hijabs are available in chiffon, pleated chiffon and crinkle, they are appropriate for both informal daily wear, as well as the workplace, where they can be worn with your great smart casuals.
Occasionally, the current trendy hue of the season differs significantly from the usual seasonal palette. Apart from the traditional seasonal hues like black & dark green, there are a variety of fashionable colours that are quite trendy now. We at Adorbs love to see you look your best all year, that is why we bring to you hijabs in seasonal colours that completely rock your outfit. So end your misery & get Hijabs online for this winter season's colours to make dressing easy and classy.