Abayas are religious and traditional Islamic clothing Muslim women & has been around for millennia. It's quite common to see women wearing an Abaya no matter where you stay as it's a staple in any Muslimah's wardrobe. These are beautifully worn to maintain modesty and to represent strong cultural beliefs.
There was a time when abayas were too plain, with boring & dull uniform colours and minimal details. However, things have changed and you can now get abayas in a wide range of colours, patterns, and unique styles.
Modern-day Muslim women make it a point to get designer abayas online that have the right combination of elegance and feminine appeal. However, finding the right Abaya online is always a task as you never know what you might end up with. If you're looking to make additions to your abaya collection, then we at The Adorbs Hijab have compiled a list of amazing tips to help you avoid making a bad decision.
So here are 7 things you should consider before buying an Abaya online:
1. Think about the Length
When purchasing an abaya online, the first thing you should consider is your height. As per the Sunnah, it's critical that the abaya covers your entire body up to the ankles. That's why you should always consider measuring your height, whether you're tall or short to get the perfect fit the proper length for yourself.
Tall ladies wearing an abaya that is the correct length and short women wearing an abaya that is a few inches long might both be an excellent choice. In Islamic attire, a shorter abaya is not acceptable. So, before making a final purchase while shopping with us, double-check the size from our size chart on our website against all the abayas.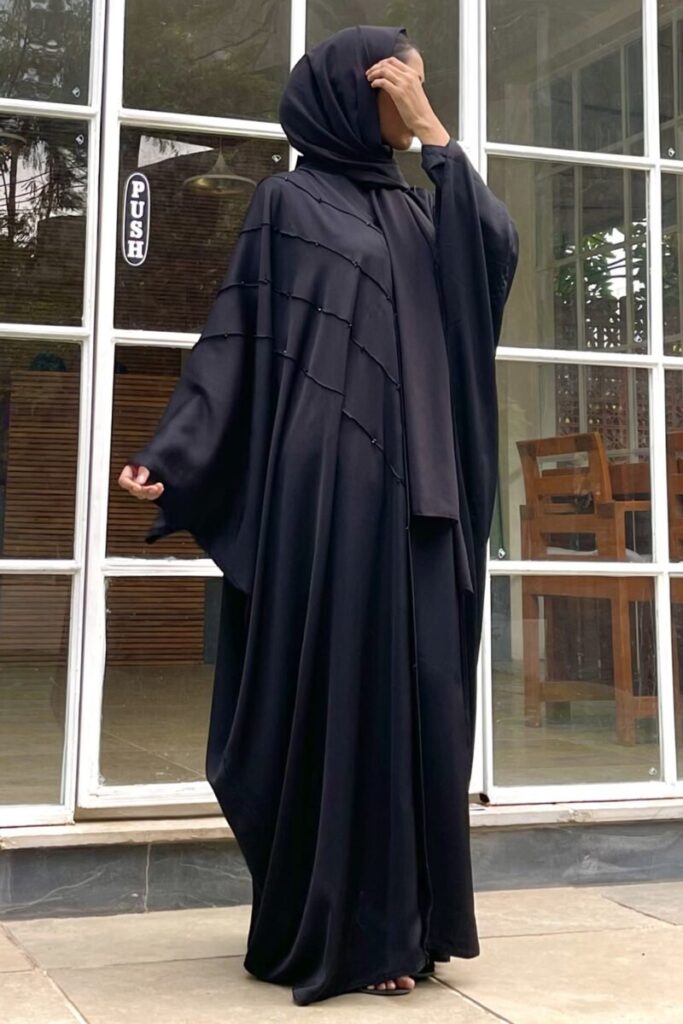 2. Chose the right Fit
An abaya should always complement your figure; therefore, you must select one that fits nicely. We don't mean it should be body-hugging, but it should provide enough room for you to wear comfortable garments inside. Consider our Fauziya abaya with a broad bottom and tight sleeves if you have a pear-shaped physique. If you have a thin or narrow physique, choose one with additional layers and frills to enhance your form just like our Abeer abaya.
3. Design of the Sleeve
By sleeve design, we mean that the sleeves should not be excessively short or too long. It is dependent on the design of the Abaya, but by modest standards, it should be of reasonable length. When purchasing an abaya online, be sure to get one with wrist-length sleeves. Our Sakina Abaya and Khadija abaya have intricate designs all over and are patterned in comfortable sleeves.
4. Research the Fabric
Another crucial factor to consider while purchasing an abaya is the fabric, when shopping for abayas you must make sure that the material is appropriate for the season. In the cold, you don't want to wear a crepe or synthetic abaya, and in the summer, you don't want to wear a wool abaya. Abayas from The Adorbs Hijab are lightweight and made with soft Nida fabric. We ensure our abayas are comfortable to wear and suitable for any climate.
5. What's the Occasion you plan to wear them
Another factor to consider is the occasion for which you are purchasing an abaya. There are several patterns and styles available, including embroidery, sequins, and beads. However, to improve the look and general attractiveness, you must pick the proper designs suitable for the given occasion.
Some people like to keep things simple, while others enjoy all things flashy. Pick the best one for the occasion based on your unique preferences. Plain abayas like the Aqsa and Aiman abaya are appropriate for casual daily use, but sequined and patterned abayas like Habiba and Juwayriah are appropriate for weddings and celebrations.
6. Pick the right Colour
We've mostly seen black abayas, but you always have the freedom to choose whatever colour you like. But what about the colour options? It is preferable if it matches your complexion/skin tone. If you are familiar with the fashion and beauty industries, you may already be aware of the ideal match for your skin tone. So, look your best by selecting the appropriate shade of abaya dress. The Adorbs Hijab has a classy self-print Maryam abaya if you are bored of a jet black abaya.
7. Always Buy from a Verified Online Store
Finally, if you purchase an Islamic abaya online, we recommend that you do it from a trustworthy manufacturer or company. Why are we advising you to do so? It's due to the fact that the top stores like That Adorbs Hijab are well-known and never compromise on quality. Choose the best online store to make your purchases if you want the best for yourself.
Look for reviews and comments on the website or Social Media if you're unsure how to evaluate the quality and reputation. It will offer you a good indication of the store's reputation, and you can then proceed with your purchasing.
Apart from that, you should review the regulations of the internet stores from which you are shopping. Gather as much information as possible regarding the exchange offers and money-back policies in the event of a return & always be cautious about the website's payment structure.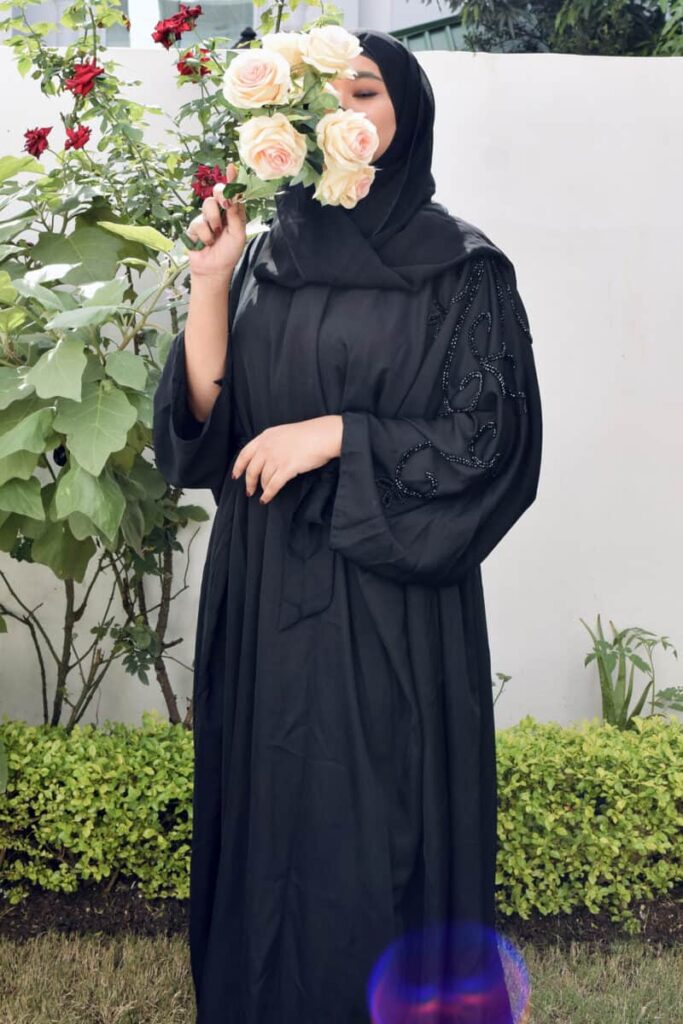 Abaya is an essential piece of apparel for many Muslim women throughout the world, and finding the ideal one is critical. However, it may appear difficult at first, but it is a learning process! Learn what your body looks best in and use our ideas to choose the perfect abaya for you! Follow the above-mentioned recommendations to choose the appropriate abaya from That Adorbs Hijab that will make you feel wonderful and comfy!