Whether you've recently started wearing the hijab or have been wearing them for decades, most women face some or the other issues while covering their heads. They all face similar issues, such as thin hair resulting in dry or brittle hair, hair loss, frizz or receding hairlines and hair growth issues.  So, where do you begin your healthy hair journey to see your hair grow back into the gorgeous mane you once had? What can you do to keep your modesty alive while maintaining smooth, silky hair? Don't worry as That Adorbs Hijab has got you covered. In this blog we've made a list of some easy & effective hair care tips for this year, they are:  
1. Do not wear your hijab with damp hair?
Wet hair is more likely to breakage than dry hair because it's more delicate. Tying your hair back into a ponytail and covering it with the hijab while it's still wet will result in hair fall and frizz. So, before wearing your hijab, make sure you dry your hair completely. To prevent damage as much as possible, wash your hair on a day when you know you'll be staying at home until it's completely dry. Wear a satin scarf instead of a cotton scarf if you're a swimmer or a regular gym-goer who washes their hair on a daily basis to avoid friction and damage.
2. Weekly deep condition your hair
Deep conditioning is an excellent approach to restore the moisture in your hair, boost elasticity, and improve hair health and the scalp as a whole. If you use a store-bought deep conditioner make sure to shampoo first. It's advisable to apply a conditioner to dry hair when using a homemade conditioner since it is made from natural ingredients & is overall less harmful. 
3. Increase vitamin intake.
Hijabis need a balanced amount of vitamins than others for multiple reasons. You need to make sure you have the right intake of Vitamin D (which promotes hair growth and prevents hair fall), biotin (which also prevents hair loss and develops strong keratin), and folic acid every day.  Of course, consult your doctor or a dietician before consuming any vitamin tablets or other such medicine!
4. Trim your hair ends on a regular basis.
Hair damage at the ends is accelerated when your hair is frequently held back, especially in a bun. Trimming your hair end promotes hair growth and gives an instant thick hair look. It always avoids frizziness and split-ends, which is why it is advisable to trim your ends every couple of months or as needed to have healthy & long hair.
5. Wear hijabs made of breathable fabric.
Wear natural fabrics that are lightweight wherever possible. That's why we at That Adorbs Hijab provide you with the best cotton & viscose hijabs that are breathable & easy to wear. Natural fabrics are kinder to your hair and allow it to breathe more freely. If you like synthetic fabrics, wear an under scarf to protect your hair from any possible friction that could cause breaking.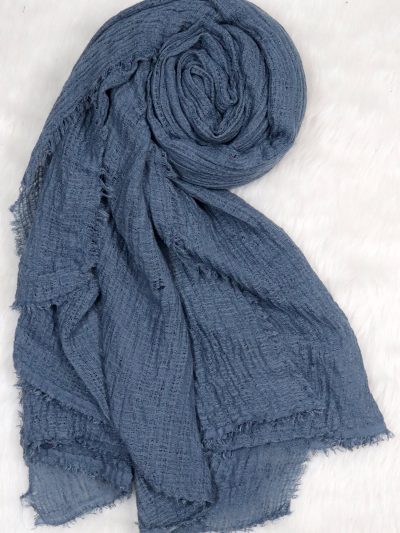 6. Allow your hair to breathe
After a long day either at work, college, or out with friends wearing your hijab, remember to untie your hair. Take off your hijab at home and let your hair down. You can also massage your scalp to promote circulation and the release of natural oils. Remember that dandruff can be caused by a dry, itchy scalp, so keep yourself hydrated to avoid dry scalp.
7. Regularly wash and change your hijab caps.
Wearing a hijab cap for a long time under your hijab means covering your hair for the most part of the day.   Sweat, dust, dandruff, and natural oils are all attracted to your hijab cap making it unhygienic to wear after a certain period of time. All of this can quickly accumulate, causing your hair to become greasy leading to a variety of problems. Breakouts can appear at the hairline or on the forehead. That's why recommend you to regularly change and wash your hijab cap to avoid these hair problems.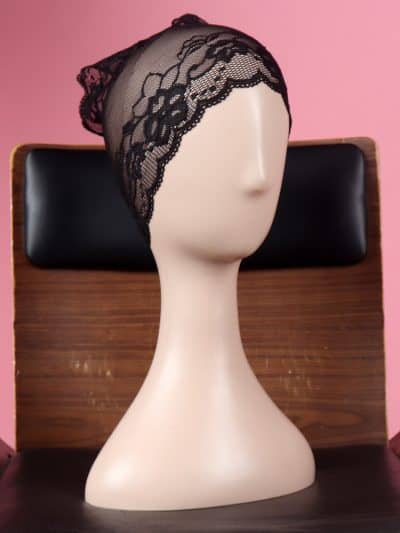 8. Don't tangle your hair too much.
Some women suffer from headaches as a result of wearing the hijab. This is due to the fact that they clip their hair too tightly before putting on the hijab. If you keep tying your hair too tightly, you may develop headaches and suffer from hair thinning that can eventually lead to hair loss. You can avoid this by simply making a low bun that is also a little loose & doesn't lead to headaches.
You may make your hijab experience easier and more practical by using some or all of the above hair care tips. These tips will undoubtedly resolve your hair issues, and you will regain your long thick mane.