We all love to flaunt our Tradition and culture as it provides us with a sense of identity & belonging. So, when these religious practices and fashion collide, we can't help but fall in love with the easy style and trend that these two create for us.
With the induction of the hijab with modern fashion, a number of new & unique colours and styles for the hijab have emerged which add more to the beauty of the Hijab. While the current versions are great, it should be emphasized that there are far too many options to pick from at the same time.
As a result, many women are unsure how to choose colors for hijab online that is most suited to them, taking into account their skin tone, the climate and environment in which they reside, as well as other factors such as facial structure.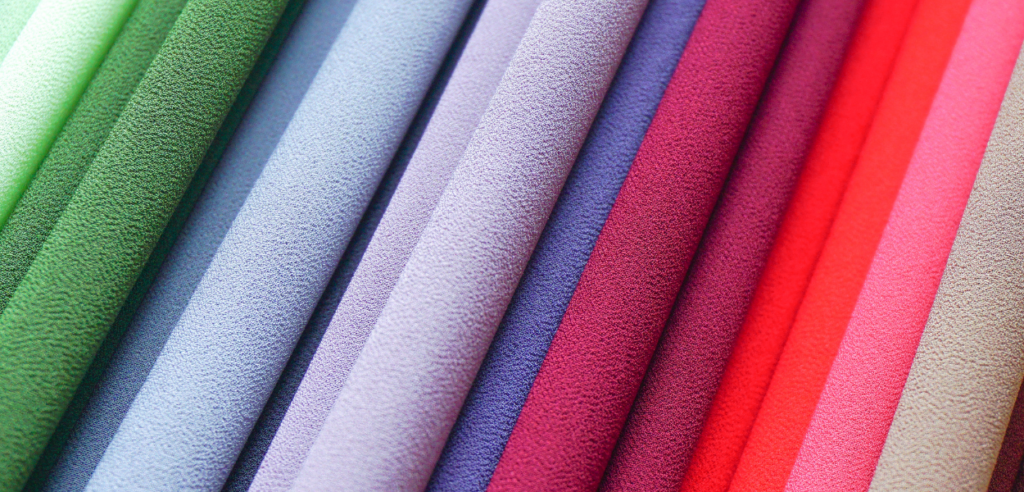 Girls are always in a dilemma when choosing matching hijabs, but hopefully, this blog will help you in resolving it. There are specific colours for hijabs that every woman should have and having these colours will make it much easier for you to choose an outfit in the morning and get dressed every day, leaving you less stressed when you have important occasions to dress for!
So here's a list of six different Hijab colors that are a must-have for every hijabi:
1. The evergreen white
Hijabs come in a variety of colours, but white is the most classic colour of the Hijab. White is incredibly adaptable, therefore it's essential that you have it in your closet. When nothing else seems to go with that angelic outfit you want to wear in the morning, our white pearl embellished hijab with glitter is considerably more likely to complement it and make you look absolutely stunning in the end. The white pearl embellished hijab is best when worn with casual outfits. If you need something more formal, we suggest the snow-white premium cotton hijab, which is much more comfortable to wear and looks more formal as well!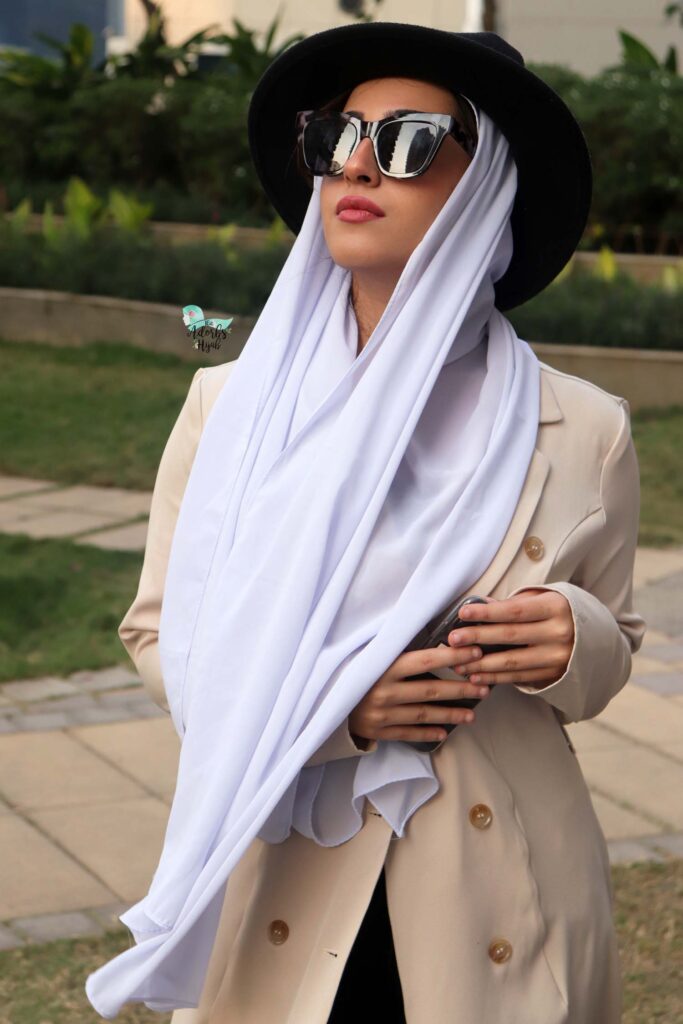 2.The classic black
White and black, the two contrasting poles will always be there to rescue you whenever you face a dressing dilemna. Black hijabs are also a must-have in every Hijabis wardrobe. Every hijabi has one and the reason is that black hijabs are fantastic at one thing in particular; Black Hijabs have a knack for pulling together a look with a lot of different colours, prints and patterns. This means that if you're wearing an outfit with a lot of colours, designs, and embellishments, you can wear a black chiffon hijab or the black textured jersey hijab because it's great at putting the whole look together. In terms of fabric, elaborate embellishments, and designs, black hijabs from Adorbs come in a wide range of styles that work well for both formal and informal outfits.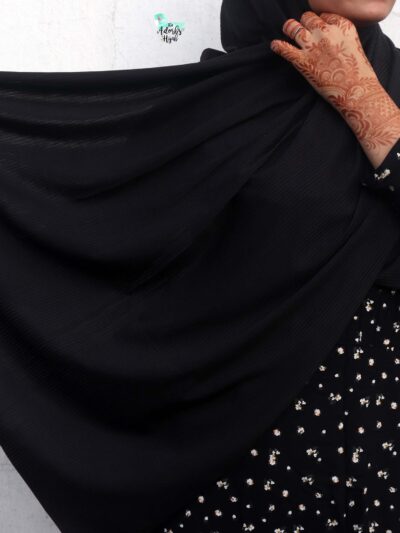 3.The diplomatic grey
For a variety of reasons, the middle ground between black and white is desirable. It's a neutral hue since it's the middle of two extremes, and as such, it's an essential part of your hijab as a whole. As a hijabi, you should have at least one grey hijab in your closet because it goes well with a variety of hues. The grey ripple pleated chiffon hijab looks excellent with soft pastels like baby pink and baby blue, the slate grey georgette hijab could be matched with a sophisticated all-white outfit. Grey ribbed jersey hijab can match with yellow and deep red festive outfits (which are always a pain to pair). You can experiment with these colour palettes to find which one appeals to you the most. If you're not a fan of bright colours but want to change up your hijabs from black and white, look no further as grey is the colour.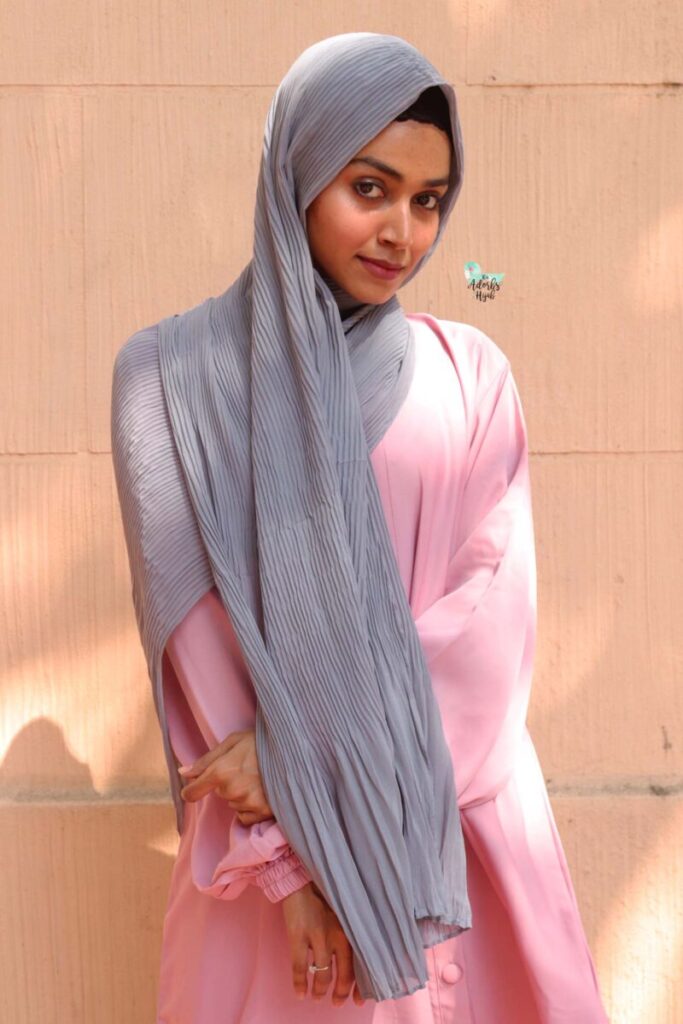 4. The Delicate Rose
For all those fashionable women, this completely feminine colour is a lifesaver. It brings out your delicate side & the beauty of georgette and cotton fabric is unfathomable. With this timeless colour that is breathtakingly classy, enjoy styling our rose georgette hijab and rose premium cotton hijab.
5. The Lovely Lilac
Lavender comes in a variety of hues that are all connected with quiet, peace, and relaxation. Lilac is a delicate shade of lavender with a feminine undertone. Lilac georgette hijab and lilac premium cotton hijab blends nicely with basic colours and also appears unique. The charismatic luxury hijab from Adorbs is essential for calm morning wedding ceremonies.
6. The creative coral
The invigorating and fun coral colour is the ideal colour combination for every season or occasion. The nicest aspect is that this color looks great on people of all skin tones. Warmth and nourishment are embraced by this brilliant yet calm colour. You can easily combine the ripple pleated or coral premium cotton hijab with a green camel or a blue outfit or a basic dress for a casual day out with your friends or family.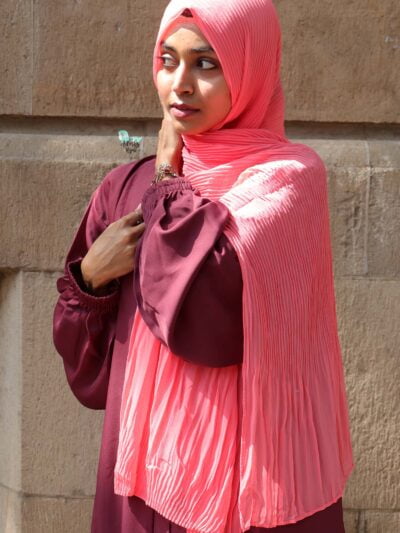 You can dress up in a jiffy when you have these colours in your hijab collection & use the time somewhere more important. Of course, diversity is the key, but these colours are essential in every hijabi's collection. Well if you don't already have them, now's the time to get some from That Adorbs Hijabs' premium & diverse hijab collection. So visit our website today to buy the trending & most unique colours of hijab online.