Sale!
Reena Abaya
₹2,499.00 ₹2,699.00-17% OFF
Made of the finest Korean & Dubai Nida Fabric, designed in India.
This Abaya has beautiful flower embellishments and handwork (zari work) on the sleeves and Abaya.
It also has a beautiful frill on the sleeves and on the ends of the Abaya. The best part about the sleeves is that it has an inner attached under the frill so even if you lift your hands up, you won't show any skin!
This one is an Open Abaya with easy to close & open buttons in the front.
Comes with a free Hijab!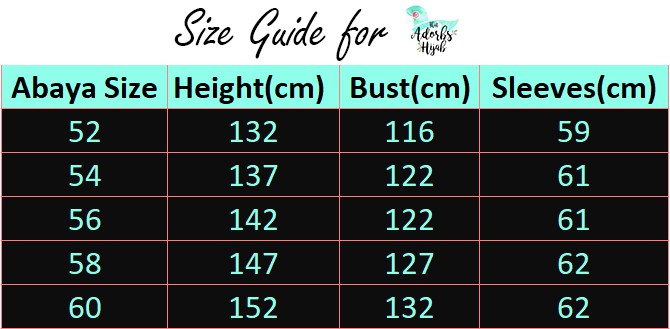 Only logged in customers who have purchased this product may leave a review.